About Godo Ceramics
Topics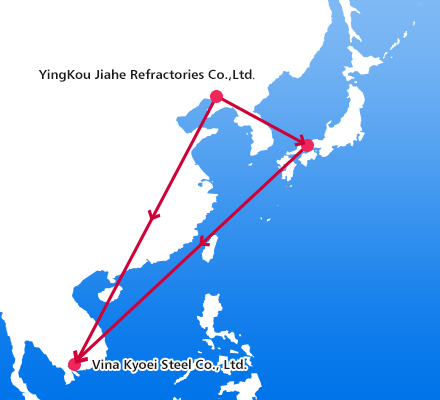 Godo Ceramics Ltd. purchase refractory products from Chinese YingKou Jiahe Refractories 910-826 Ltd. (JHR), and sell not only for domestic market but also for Vietnamese Vina Kyoei Steel LTD. JHR sell some refractory raw materials to Godo for producing at our plant.
The orders for refractory products to Godo from Vina Kyoei Steel LTD. Godo export either from JHR by triangle transaction or from Godo directly.
YingKou Jiahe Refractories LTD(JHR)

Vina Kyoei Steel 910-826 Ltd.